J.P. King did some growing up around these parts and "really likes the downtown vibe" in Benton, so when he wanted to open a tattoo shop, it was natural for him to pick a location there. It just happened that there was a spot open for Three Kings Tattoo at 122 N. Main Street. That's next to Rooster's Barbershop, across the street from Lavish Boutique.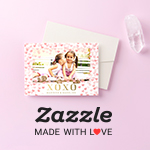 King tells MySaline he's been tattooing for about ten years. "I like traditional style tattoos, but do a little of everything," says King. "I am licensed to do piercings, but do not offer it at my shop as of now."
According to the Three Kings Tattoo Facebook page, the Arkansas Department of Health gave them the go on January 4th, and King did the first ink in this shop that evening.
Welcome to downtown Benton, Three Kings!