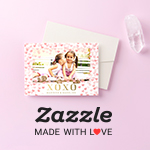 We talked about this new restaurant in early November. I can't wait to get in there and sample the food myself, but I have already heard good things. Cantina Cinco de Mayo has moved in to the space next to Econolodge and opened Friday, December 29th. [Map to 16732 I-30, Benton]
The owner told MySaline that it was coming in mid-December, but sometimes things take a little longer than expected. Most recently, this location was occupied by Icehouse Grill, but they moved to Edison. See that story featured below.
Has anyone got a review and/or pics for me? Email it to [email protected] and I'd love to add it to this article.