UPDATE:
After viewing surveillance video, Saline County District Judge Mike Robinson set bail at $2 million at Huckaby's bond hearing Wednesday January 3, 2018, at 11:00 a.m.
ORIGINAL:
When he went for his bond hearing this morning the judge upgraded the Battery 1st to Attempted Capital Murder and set his bond at $2,000,000
Benton man, Curtis Huckaby, age 50, arrested after several battery victims in Bryant implicate him.
On Tuesday, January 2nd, 2018, around 1:15 a.m., officers from the Bryant Police Department responded to a residence on Carywood Dr. for a disturbance where a victim stated that his father, Curtis Huckaby had come to the residence, "started acting crazy," and began beating on him. Officers stated that the victim had visible injuries to his head and was transported to Saline Memorial Hospital where he received treatment for his injuries. The victim advised the Officers that Curtis Huckaby left in a Range Rover.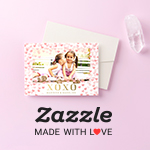 About an hour later, around 2:12 a.m., the Bryant Police received a 911 call from a subject at Big Red at N. Reynolds Road and Prickett Road. The caller stated that a female was lying on the ground screaming and bleeding and needed medical help. When officers arrived on scene, they found the victim with visible injuries to her face and hands. Medical personnel transported the woman to the Hospital for her injuries.
While at the hospital, the victim gave a statement to officers that the male subject, who was later identified as Curtis Huckaby, came into the store, went behind the counter and grabbed her. Putting her hands behind her back, he took her outside. She stated that he then pushed her into a gas pump and started hitting her with his fist knocking her to the ground. She then stated that he took something out and started beating her with it. The victim stated that Huckaby then got into his vehicle and drove over her with both passenger side wheels rolling over her body.
Next, around 2:17 a.m., officers were dispatched to another location of Big Red, on S. Reynolds, across from the airport, in reference to another disturbance. This victim, stated she was in the kitchen/office area when the suspect entered the store. She stated the man yelled, "everyone down on the ground." She stated that she laid down on the ground and shortly after, he entered the kitchen/office area where she was. She stated the suspect told her he was SEAL Team 6 and she needed to come with him because the store was, "under fire." She told the suspect she was going to call 911 and he yelled at her not to, or she would die. She stated she pulled her phone out after she did not see any weapons. The suspect attempted to take her phone and tried to grab her to take her to his vehicle. She was able to get behind the counter and press the panic button. She stated the suspect left the store in a silver vehicle.
While officers were interviewing the victim, the suspect was located across the street on Hill Farm Road. While attempting to make contact with the suspect, Curtis Huckaby, he fled and officers pursued. Officers pursued Huckaby all the way to the #142 Mile Marker of Interstate 40 where he eventually ran out of gas. See the map below. Officers were able to take Curtis Huckaby into custody without further incident. See the list of charges below.
Curtis Huckaby was arrested and taken to the Saline County Jail, where he is currently being held for charges of:
KIDNAPPING – Class Y – FELONY
AGGRAVATED ASSAULT – Class D – FELONY
BATTERY IN THE FIRST DEGREE – Class A – FELONY
BATTERY IN THE SECOND DEGREE – Class B – FELONY
BATTERY IN THE THIRD DEGREE – Class C – MISDEMEANOR
FLEEING – FELONY
POSS OF DRUG PARA- FELONY
RECKLESS DRIVING – Class B – MISDEMEANOR
CRIMINAL MISCHIEF IN THE FIRST DEGREE ($500.00 OR MORE) – FELONY
CRIMINAL MISCHIEF IN THE FIRST DEGREE ($500.00 OR MORE) – FELONY
POSSESSING INSTRUMENTS OF CRIME – MISDEMEANOR
*This case is still under investigation at this time. Suspects are innocent until proven guilty. Surveillance video is not yet available to the public.