UPDATE Jan 22, 2018:
The City of Benton is still offering the purchase of a brick sponsorships.
Economic Development Director Brad Jordan says, this program accomplishes two main goals:
To honor family members, lost loved ones, or your small business

To help offset the cost of future maintenance of the pavilion and the surrounding area.
The pavers are $100 each and allow up to 3 lines of text (limit of 18 characters per line.) Follow the link for the application form: https://www.dropbox.com/s/iytdxa2rfd6l8zm/Farmers%20Market%20Brick%20Paver%20form.pdf?dl=0 For more information, contact Brad Jordan at (501) 776-5938.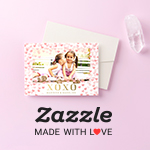 ---
ORIGINAL Dec 4, 2017:
The City of Benton is offering a chance to purchase paver bricks in the new farmers market pavilion in the downtown area, at Main and Ashley Streets. Construction began immediately after the groundbreaking in June and was expected to be finished by Thanksgiving, but the project needs funding. In order to keep from dipping into city funds, some creative financing has been employed.
There have been many local businesses to participate in this project, and now citizens will have the opportunity to put their stamp on it with these commemorative bricks. The bricks will be in the sidewalk on River Street to the north of the market. The pavers are $100 each. For more info, call Brad Jordan at (501) 776-5938 or Cynthia Nesbitt at (501) 776-5900.
Related Stories:
Downtown Benton Farmers Market Pavilion Officially Breaks Ground