Alright, alright, alright, alright, alright…
Two or three or thirty people have asked me about a change I made in the Court Filings blog. I took out listings that have to do with family issues. Why did I do that, considering it's public record?
Well, you're right, it is public record. But one morning a friend of mine called me. She owns a local business and customers were coming in asking her about her personal life because they had seen a court filing on MySaline. She was crushed. She was in tears. She wasn't a criminal. She hadn't gotten into a financial lawsuit. She just had a very personal situation that became very public because MySaline printed it.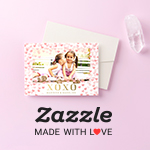 Now I'll address something specific about this topic. Of all the messages I've fielded about this change, no one has mentioned the custody suits or the domestic abuse filings. The only thing I've heard from readers is, "Why did you stop posting the divorces?"
Again, yes it's public record, so I can print it if I want to. I own this website, so I can also choose not to print it. Love me or hate me for it. Because it's public record, you're welcome to go find it yourself. No, I'm not going to tell you how. You know I love you and I still think you have a cute butt, however, I'm not going to budge on this.
There, after months of y'all asking, I've said it.