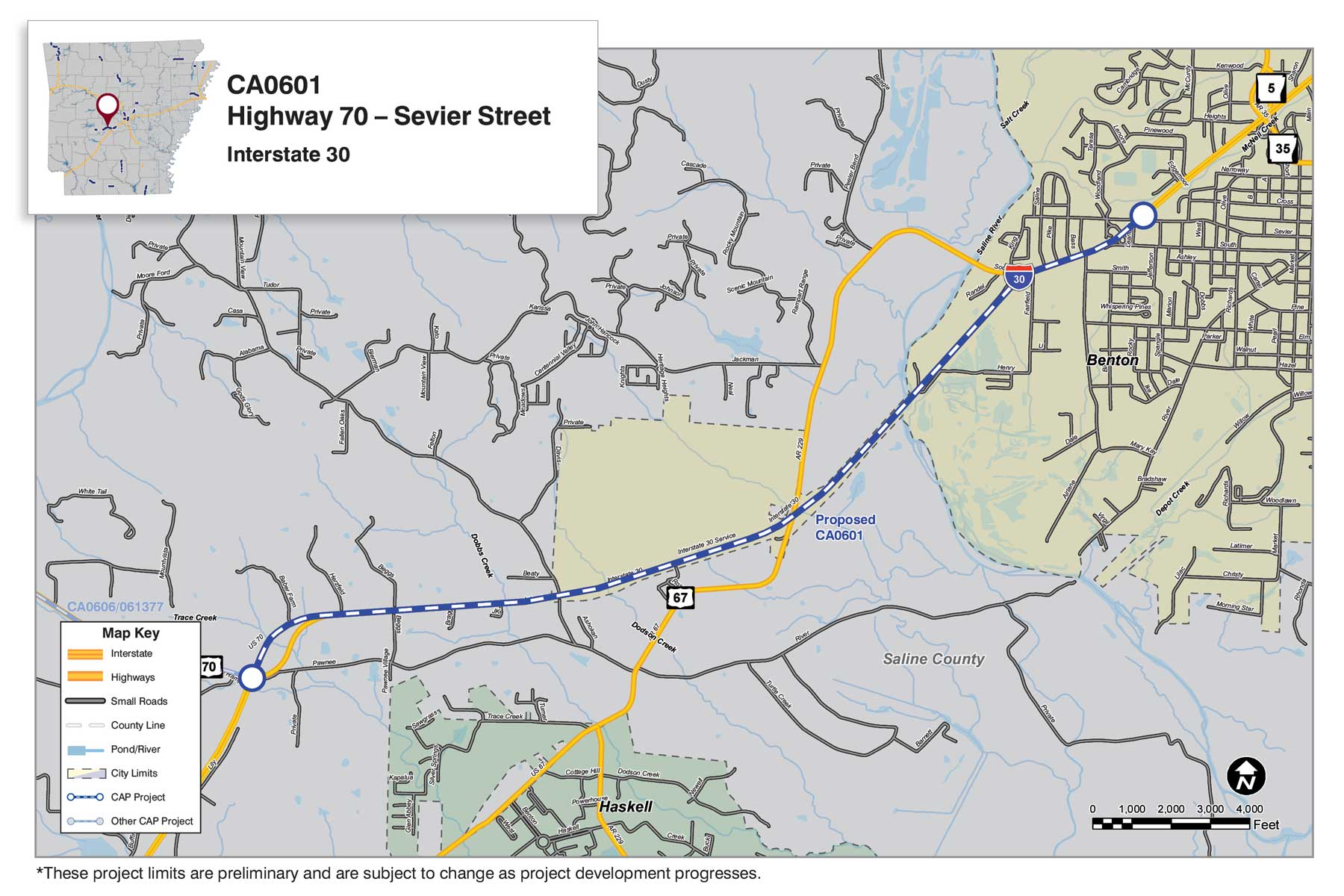 We knew the Arkansas State Highway & Transportation Department (ArDOT) would be demolishing a business building in Benton next to Interstate 30. It had to be removed for the ArDOT to widen the Interstate. But MySaline reader Felton Magby pointed out to us that there is a tiny cemetery behind this building – a used car dealership on the south end of the South/Sevier Street bridge at exit 116.
The business is still in operation at a nearby location, but what would become of the cemetery? All this happened for widening Interstate 30 to six lanes.  I talked to David Nilles, a spokesperson for the ArDOT who assured me that the cemetery will remain untouched.
Nilles further stated, "It's project CA0601, which will widen the Interstate beginning at Sevier Street and extending down to the Highway 70 Hot Springs Exit.  (Approximately 5 miles.)  It will include interchanges at Highway 70 and Highway 67.  Five bridges will be replaced.  Construction is scheduled to begin in May of 2018."
The project is currently in the phase of dealing with Right-of-Way and Utilities. Construction is expected to begin around the Spring of 2018 and finish in mid-2021. For more information on this project and to stay updated, visit connectingarkansasprogram.com/corridors/8/i-30-saline-county/.
See photos below of the before and after progress of the building demolition. Click any picture on this page for a larger version. Photos by Shelli Poole.