Saline County Judge Jeff Arey presents the trophy to Megan Eoff of Habitat for Humanity. More pictures below.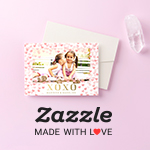 MySaline told you in November that downtown Benton merchants would be competing in Christmas Window Decorating Contest over the holidays. The Saline County Judge's Office held the contest for the first time in 2017. A panel of secret judges scored participants on lights, visibility, originality, eye appeal, color combo, and extra attractive qualities.
Habitat ReStore emerged as the clear winner, with lots of lights, colorful and whimsical window paintings, trees, a standup Santa and electric fireplace. Megan Eoff of Habitat for Humanity of Saline County did all the decorations. Eoff was there Wednesday morning, January 10, 2018, to accept the trophy for the store from County Judge Jeff Arey. (video above) The store will display it prominently for the public to see.
There were 22 businesses participating in this contest. See the list below, along with a photo gallery of the window decorations.
Brooks Wiggins Attorney, Cleo's Furniture, Democratic Party, Dianne Roberts Art Studio, The Enclave Gallery at White's Furniture, Gingles Etc., Habitat Restore, Internal Medicine Associates, Main St. Station Food Truck Court, McClain & Co. Boutique, NFP, Pinnacle Car Care, Recycle Saline, Regions Bank, Relics Tattoo Studio, Roseberry Landscape, Royal Theatre, Saline Courier, S&S Sparks Jewelers, The Modern Salon, The Nutrition Loft, and Twigs Flower Shop.