UPDATE MAY 30 2018
This update is just to show you a new picture of the Red Robin building in the Shoppes of Benton mall off the Alcoa exit. There are some really colorful walls up and a man is doing something on the roof. I will place my bet on an opening in the next couple of months if all goes well. This picture is from May 30, 2018. Scroll down to see an image from Red Robin's website that shows a completed restaurant with all its signs, lighting and decor.
UPDATE APR 18 2018
We last talked about Red Robin in January, after the property sat vacant while its neighboring restaurant, Freddy's seemed to rise up in construction overnight. It took so long for any activity to happen, that some wondered if Red Robin still planned to build. Well they did, and we reassured folks, and now they are actually building, so here's your update.
The property sat for months with just an asphalt parking lot around a section of dirt. But more recently, as warmer weather has (occasionally) cooperated, workers put in a concrete pad with plumbing and then a frame, and now walls are going up. (Photos by Shelli Poole)
From their website, the following photo is an example of how the Red Robin restaurant will look. We still don't have an exact date for opening, but look for it sometime this summer.
---
ORIGINAL JAN 22 2018
MySaline has received numerous reader requests for information on the status of the Red Robin restaurant at The Shoppes of Benton. They began construction roughly the same time as Freddy's Frozen Custard, but they seem to have stalled out after having only poured a parking lot. This led to the public questioning whether Red Robin is still coming.
According to Fraser G. Schaufele, the Director of Leasing at GBT Realty Corporation, the restaurant hit a snag with some permits, but they are still on track to finish building. So yes, it's still coming. We just need to be patient.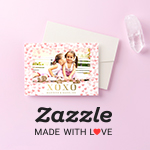 RELATED: